Information for Full School Opening 8.3.21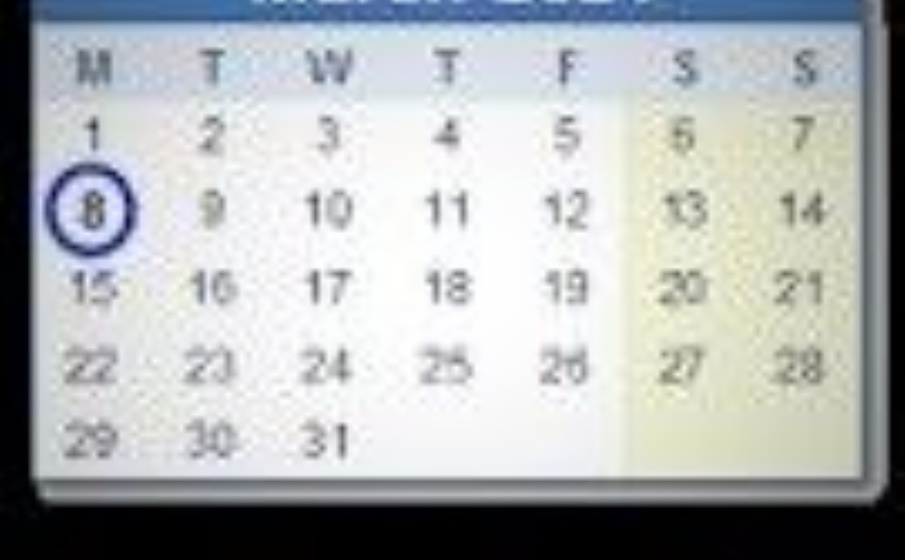 Dear Parents and Carers
Following the Government's announcement this week, we are now in a position to give you some details regarding the full opening of School from Monday 8th March 2021.
Assuming the 'R' rate continues to fall and there are no local or national lockdowns, or further restrictions imposed, the plans below will take effect from Monday 8th March:
School will open to ALL children on Monday 8th March 2021 and all children are expected to attend. Our attendance monitoring will begin again from that date.
If you are a new family to Woodside (as we have some new starters) you may attend the main reception on your first day in order for us to show you where to drop off and collect.
· There will be strict arrangements for entry to school to allow for social distancing, including:
One way system as last term - from the top gate on Bradford Road, cross the playground and leave via the lower gate on Bradford Road.
3Su and Year 4 and Year 5 can also enter through the front gate by the community centre but leave by the bottom gate on Bradford Road.
You can bring your children to school between 8.45am and 9.00am to create staggered start to the day to avoid crowding.
You can collect your children between 3.05 and 3.20 pm to create a staggered end to the day to avoid crowding.
Staff will be in their classrooms – knock the door once if they don't see you.
All adults to wear a mask on site – if you are exempt you will need to wear your lanyard or badge. Please do not be offended when we approach you to ask why you are not wearing your mask.
· We will keep pupils in year group bubbles. Where possible, pupils will remain in their classes and not mix with other year group classes. However, because of the need for specialist teaching and the constraints of our school population and school site, there will be some mixing across the year group.
All staff are completing Lateral flow testing twice a week to reduce transmission and early detection. Children WILL NOT be tested in school.
If your child is ill in anyway – please do not bring them to school during this early period of return. If your child falls ill during the day – we will call you to collect promptly please.
· Social distancing between children in school is not expected, but teachers and staff will be expected to social distance from children, parents and each other as far as possible;
· Seating will be organised according to Government guidelines. Children will be expected to keep the same seat in the classroom and will not be moved around as normal, except where they may need to move for support and intervention groups;
· There will have to be some enforced changes to the curriculum, including no whole school assemblies, singing teaching. No trips, or swimming until further notice.
· Full uniform is expected from this date where possible. Speak to staff if you are struggling with this until the shops open. You can order uniform online as previous.
· To avoid changing for PE children can wear their PE top and school sweat shirt with Navy blue jogging bottoms and trainers on their PE days. PE bags and black pumps will be expected from the 8th March 2021.
· There will be no hot dinners initially as we are unable to access the hall and mix the children. Grab Bags will continue to be delivered to the classrooms for all eligible pupils: all pupils in KS1 and pupil eligible for benefits-based free school meals in EYFS and KS2. Grab bags can be ordered at £2.40 with prepayment. (This will develop as the lockdown decreases)
· Children will be permitted to bring lunchboxes to school again, but we would ask that parents consider the use of named disposable bags still to avoid the potential for cross contamination;
· Personal stationery will be provided for every child. If you prefer to send your child with pencil cases including a handwriting pen, ruler and pencils – please ensure they are named and they will remain in school.
· Named bags are permitted again, but as a school we would strongly advise pupils NOT to bring large backpacks.
· Children should continue to bring water bottles, but these should be filled at home – with water only. Squash and fizzy drinks will not be permitted as per our policy.
· Children are permitted to bring their own hand sanitizer, but there will be a cleaning station in each classroom where hand sanitizer, soap and water will be available;
· If it is warm and sun cream is required, this must be applied before school (so needs to be long lasting) or children will need to have their own named bottle and apply it by themselves;
· Children will be expected to wash their hands on entry to school and regularly throughout the school day;
· There will continue to be restricted access to the school site for parents. Enquiries should, as far as possible, be by phone to the school office or via info@woodside.dudley.sch.uk;
· Increased frequency cleaning of handles, grab rails and touch points will continue throughout the school day;
· Shared spaces/classrooms will be cleaned between use by different groups;
· Breakfast Club will recommence from Monday 8th March. A separate booking form will be sent out to parents. Numbers will be restricted so spaces will be allocated on a first come first served basis and those families who have paid for their places.
· There will be no After School Club due to staffing issues. Please contact Bumble Beezzz on Highgate Road, as they collect your children from school on your behalf.
We may start outdoor sports after school clubs as the term progresses and separate letters will be sent out about this as they will need to be in year groups to reduce mixing of bubbles.
· Volunteers, supply staff and essential visitors such as specialist external agencies will be invited into school again from this date. We will continue to ensure every visitor signs into School so we have an effective record of who has been on site and when;
· School will operate for a full 5 days per week. If any bubbles shut due to contact with positive cases of Covid-19 we will provide remote learning for setting work for these specific children only. We will be using our Google classrooms for homework going forward – so please keep a note of all the log ons you have been sent.
Many of you may still have concerns regarding sending your child back to school in March 2021. We hope that you will feel reassured that the measures we are putting in place will help to keep everyone safe. If you do still have concerns then please do speak to us, so we can support you in ensuring that your child attends school. As I am sure you can appreciate, there is much work to do to prepare our school for March 8th including bringing all the furniture back into classrooms. We will be re reorganising our classrooms and cleaning resources again before we return on the Monday.
We will be further refining our risk assessments and sharing these with you via the school website. I would like to assure you that when following all guidance we are also considering how best to do this so that parents are inconvenienced as little as possible. However, please be aware that you may have to make some changes to your arrangements in order that we can all work together to keep everyone in school safe.
Thank you for your ongoing support.
Yours sincerely
Mrs S Bloomer
Headteacher